Consumer Choice and Availability
Consumer Choice and Availability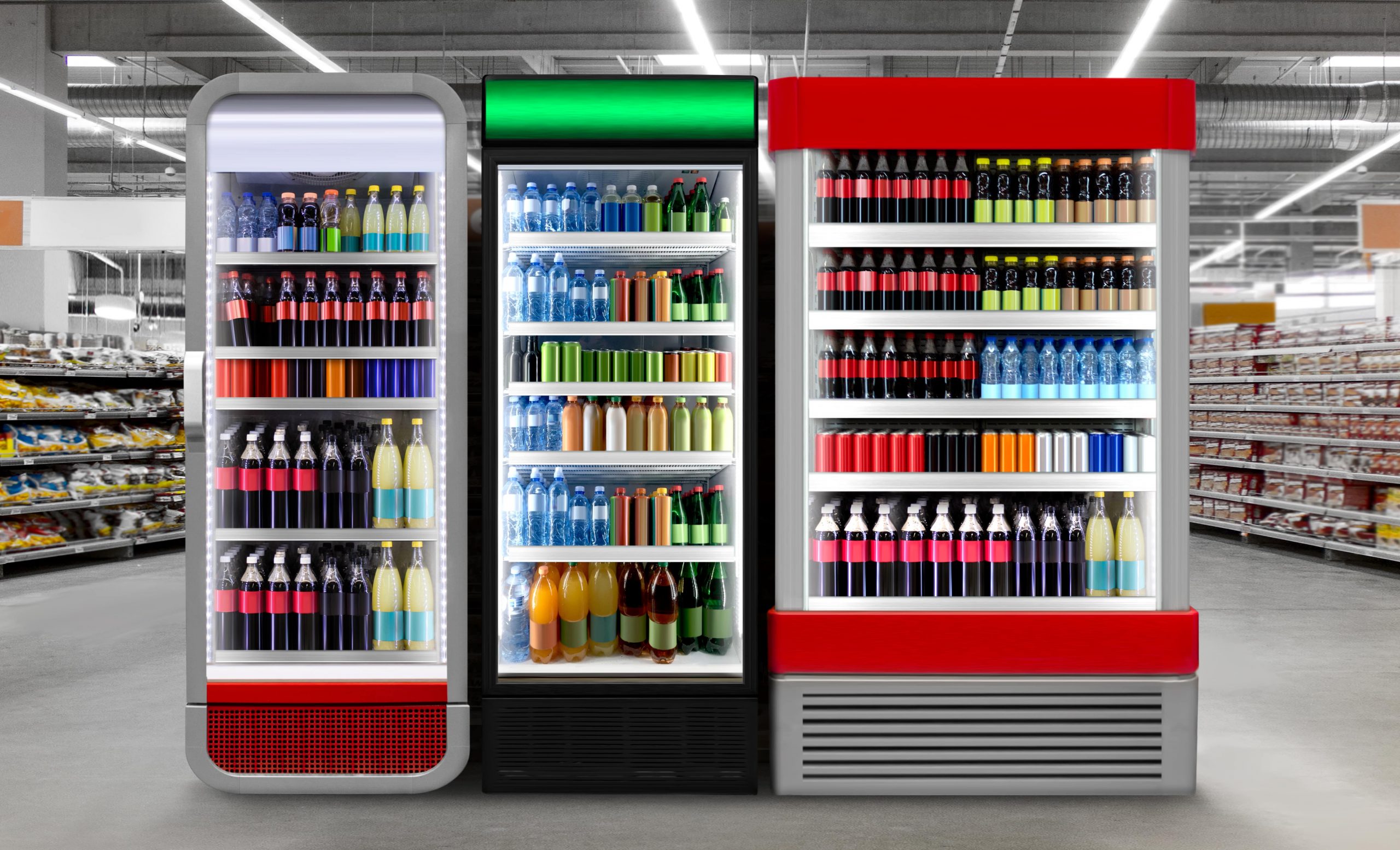 People need to drink more water. The consumption of water, whether from the bottle, tap, or filter is a good thing.
In recent years, anti-bottled water activists have tried to influence decision makers at colleges, private entities, and municipalities in an effort to restrict or ban the sale of bottled water, while allowing other packaged drinks (such as soda and juice) to be sold. These bottled water activists are a very small minority, and they do not represent the views of most consumers—which is why most of these anti-bottled water efforts have not been successful.  
Contrary to the opinions of those activists, Americans overwhelmingly like bottled water.
A 2019 Harris Poll conducted for IBWA shows that when asked about their general opinion of bottled water as a beverage choice, 84 percent of Americans had a "very positive" or "somewhat positive" opinion of bottled water. Only 16 percent of Americans have a "somewhat" or "very" negative opinion of bottled water as a beverage choice. This poll finding is supported by the fact that bottled water is the No. 1 packaged drink in the United States for the fifth year in a row (by volume), according to the Beverage Marketing Corporation.  
Banning or restricting the sale of bottled water has negative health and environmental consequences that are not in the public interest as it directly impacts peoples' right to choose the healthiest beverage on the shelf. And for many, bottled water is a critical alternative to other packaged beverages, which are often less healthy. 
The same Harris Poll mentioned above also found 94 percent of Americans buy bottled water, and 91 percent want it available where other drinks are sold. If bottled water is not available, the survey found that 74 percent of people said they would choose another, less healthy, packaged drink – not water from a drinking fountain, filtered tap water, or tap water. 
The 2015 Dietary Guidelines for Americans (DGAs) strongly support the important role played by water in Americans' diets. In particular, the DGAs note that calorie-free beverages – especially water – should be the primary beverages consumed. Bottled water must therefore be available wherever packaged beverages are sold.
Important Facts About Bottled Water
Bottled water is the smart choice for healthy hydration.
For those who want to eliminate or moderate calories, sugar, caffeine, artificial flavors or colors, and other ingredients from their diet, choosing bottled water is the right move. In fact, since 2006, approximately 69 percent of the growth in bottled water consumption has come from people switching from carbonated soft drinks and juices (see chart below). In 2019, bottled water remained America's favorite packaged drink for the fourth year in a row (by volume), according to figures from the Beverage Marketing Corporation (BMC).
Choosing bottled water is a smart decision and a healthy choice when it comes to beverage options. People choose bottled water for several reasons, including its refreshing taste, reliable quality, zero calories and additives, and convenience. Banning or restricting the sale of bottled water will result in consumers choosing less healthy beverages.
Research published in 2015 in the American Journal of Public Health (AJPH) has confirmed that efforts to ban or restrict the sale of bottled can lead to increased consumption of less healthy beverages and plastic waste. The study, "The Unintended Consequences of Changes in Beverage Options and the Removal of Bottled Water on a University Campus," published in AJPH, concluded that the bottled water sales ban at the University of Vermont (UVM) resulted in a significant increase (33 percent) in the consumption of sugary drinks and an increase (6 percent) in the number of plastic bottles entering the waste stream, which is a significant increase in plastic because soda containers use on average 59 percent more plastic then bottled water containers. Soft drinks and other sugary beverages need thicker plastic containers due to their carbonation and/or bottling processes.
Bottled water is a key resource for helping to reduce obesity, diabetes, and heart disease.
According to the Centers for Disease Control and Prevention (CDC) one-third of American adults are overweight, and another one-third are obese, and both are factors in the rise in rates of diabetes and heart disease in the United States. Drinking zero-calorie beverages, such as water, instead of sugary drinks is regularly cited, including in the DGAs, as a key component of a more healthful lifestyle. Discouraging people from choosing this healthy drink option is not in the public interest.
Bottled water is the best hydration source when either tap water or consumer health is compromised.
The bottled water industry supports a strong public water system. However, the water from public water systems is often compromised after emergency situations or natural disasters (e.g., hurricanes, floods, tornados, fires, or boil alerts). In addition, there has been a recent increase in instances of tap water being contaminated with lead and/or perfluoroalkyl and polyfluoroalkyl substances (PFAS). During such times, bottled water is a necessary and reliable option to deliver clean, safe drinking water. Bottled water is available in times of emergencies because the bottled water market is strong and viable throughout the year.
Certain individuals may require reliable access to bottled water due to medical issues, such as compromised immune systems, allergies, cancer, or other significant health conditions. In fact, the CDC recommends that individuals with compromised immune systems drink bottled water.
Bottled water's environmental footprint is the lowest of all packaged beverages.
Banning or restricting the sale of bottled water will just shift consumption to other packaged beverage products whose containers are made of the same plastic material used to make bottled water bottles. It will not, therefore, reduce the amount of plastic in the waste stream. In fact, it will increase it.
Between 2000 and 2014, the average weight of a 16.9 ounce single-serve PET bottled water container dropped by 51 percent. This move saved 6.2 billion pounds of PET resin during that time period.
Many bottled water companies are already using 25 percent, 50 percent, 75percent and even 100 percent recycled material in their plastic bottles. Carbonated soft drinks and other beverages are less able to significantly reduce the amount of plastic in their containers because the thinner plastic isn't able to contain the drink's carbonation or withstand the processes used to make those beverage products.
All bottled water containers are 100 percent recyclable, and of all PET containers recycled through curbside collection systems, bottled water containers make up approximately 55 percent.
Bottled water containers should always be recycled, but when they are not, they make up just 3.3 percent of all drink packaging found in landfills, which is much lower than glass (66.7 percent), carbonated soft drink containers (13.3 percent) and aluminum cans (7.9 percent), among others. Full statistics can be found in this infographic. And, while the bottled water industry supports strong community and away-from-home recycling initiatives, a continued focus on increased recycling of all recyclable consumer packaging – not just bottled water – is critical.
Even with continuing growth and increased consumption, bottled water still has the smallest water and energy use footprint of any packaged beverage. The results of a 2018 IBWA benchmarking study show that the amount of water and energy used to produce bottled water products in North America is less than all other types of packaged beverages. On average, only 1.39 liters of water (including the 1 liter of water consumed) and 0.21 mega joules of energy are used to produce 1 liter of finished bottled water. In fact, the entire bottled water industry uses only 0.01 percent of all water used in the U.S. annually.
Bottled water is comprehensively regulated and consistently reliable.
Bottled water is comprehensively regulated by the U.S. Food and Drug Administration (FDA) as a packaged food product, and it provides a consistently safe and reliable source of drinking water. By federal law, the FDA regulations governing the safety and quality of bottled water must be at least as stringent as the Environmental Protection Agency (EPA) standards that govern tap water. In some cases, like lead, the bottled water regulations are more stringent. 
All bottled water products – whether from groundwater or public water sources – are produced utilizing a multi-barrier approach. From source to finished product, a multi-barrier approach helps prevent possible harmful contamination to the finished product as well as to storage, production, and transportation equipment. Measures in a multi-barrier approach may include one or more of the following: source protection, source monitoring, reverse osmosis, distillation, micro-filtration, carbon filtration, ozonation, and ultraviolet (UV) light.
As a result of comprehensive government regulation and the effective multi-barrier production system, bottled water provides a safe, consistent source of clean drinking water. There is, however, an inherent variability in public water system quality due to its method of delivery (i.e., through a piped distribution system and not in a sealed container).
Consumers want bottled water where other drinks are sold.
Nearly all Americans (91 percent) want bottled water to be available wherever other drinks are sold, according to a 2019 survey, conducted online by The Harris Poll on behalf of IBWA.
Among those surveyed, 86 percent said they drink bottled water while they travel, 83 percent of employed Americans drink it at work, and 76 percent of all people drink it at home.
If plain bottled water is not available, 74 percent of people who identify bottled water as among their most preferred beverages said they would choose another packaged drink: soda (19 percent), coffee (9 percent), sparkling bottled water (7 percent), tea (7 percent), juice/fruit drinks (7 percent), sports drink (6 percent), flavored or sweetened sparkling or still bottled water (5 percent), functional water (5 percent), bottled tea (5 percent), energy drink (3 percent), and any other packaged drink (1 percent).
Among the remaining 26 percent, 1 percent said they would stay thirsty, half (12 percent) would drink filtered tap water, 7 percent would drink from a public water fountain, while 5 percent would drink unfiltered tap water.
Learn more